Cub Scout Service Project Makes an Impact for Pediatric Patients
During the month of October, Cub Scout Pack 1166 Wolf Den located out of Warrenton, VA created and delivered handmade Jared Boxes for the pediatric visitors at Fauquier Hospital. For many children, the hospital experience can seem overwhelming, but that feeling can quickly change with some encouragement and a friendly gift.
For over 20 years, more than 1,000,000 Jared Boxes filled with activities have been delivered by various community service groups to put smiles on pediatric patients and visitors at hospitals across the country. The Cub Scouts from Cub Scout Pack 1166 Wolf Den explained how Jared Boxes are helpful for kids who are waiting because it gives them activities to do. Some of these activities include fidget toys, coloring pages, and other fun toys.
Cub Scout Leader, Sarah Shilling, wanted to propose an impactful service project for younger children to get involved in giving back to their communities. The Jared Box Project allows children to help other children their age in a meaningful way. They have firsthand experience with which games and activities other kids would engage with and are always excited about creating and personalizing their boxes. Sarah said, "I always encourage them to look for the helpers. It is empowering to have them be the helpers in this case."
Matthew Martinez, another Cub Scout Leader, volunteers with Little Fork Volunteer Fire and Rescue, a local EMS that transports many patients to Fauquier Hospital. He said, "I see many kids upset and scared during transport. I wanted to do something to brighten their day and get the Cub Scouts involved."
In fact, Jared Boxes prove to make a difference. "My son was one of the first surgical cases to be done during the COVID-19 Pandemic. Masks and COVID testing were scary for him, but he received a Jared Box. That act provided him comfort and helped ease his nerves," another Cub Scout Leader, Jess Laurent said.
After the delivery in October, Fauquier Health gained an important resource available for many pediatric patients who may feel a bit anxious about being in a hospital setting. On behalf of the Fauquier Health system, we are grateful for the Cub Scouts' efforts in creating a deeper sense of community for our patients.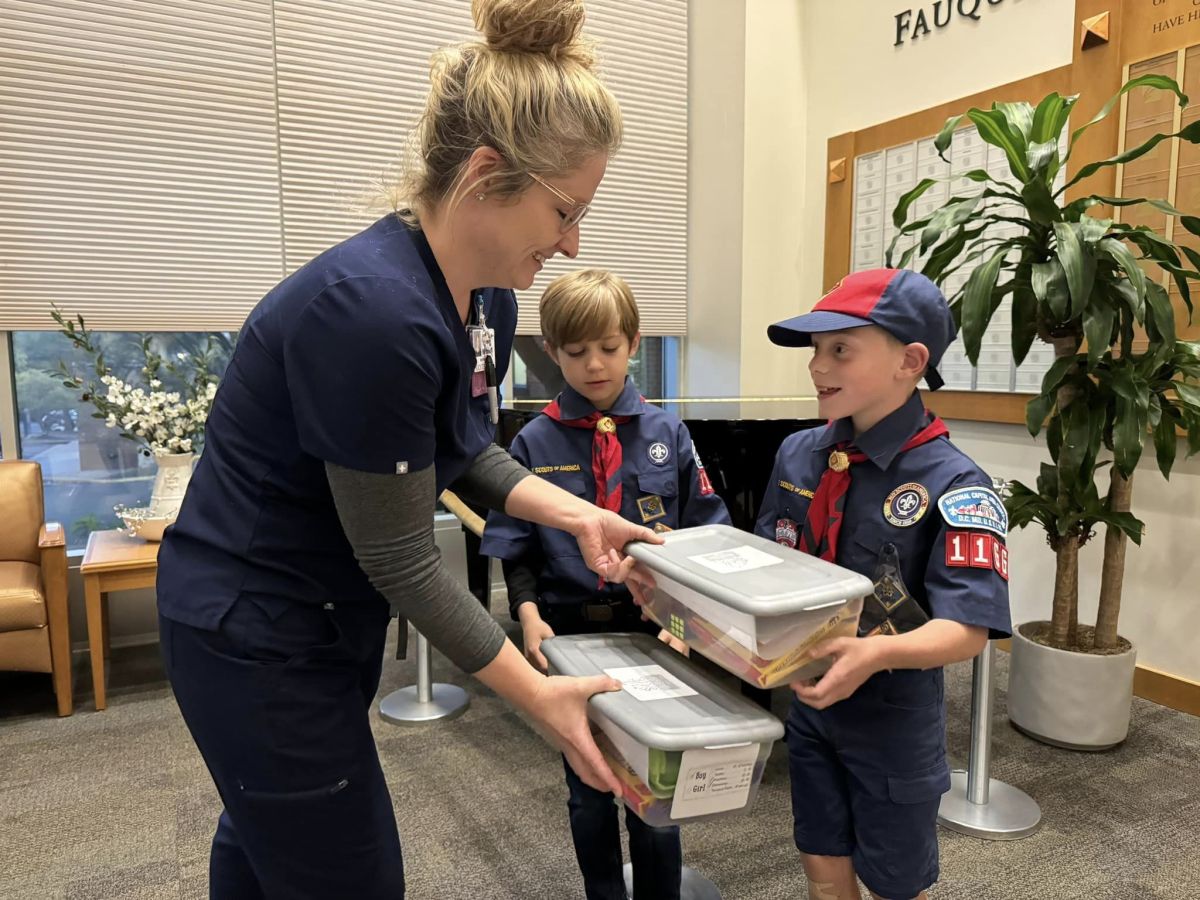 Read All Posts