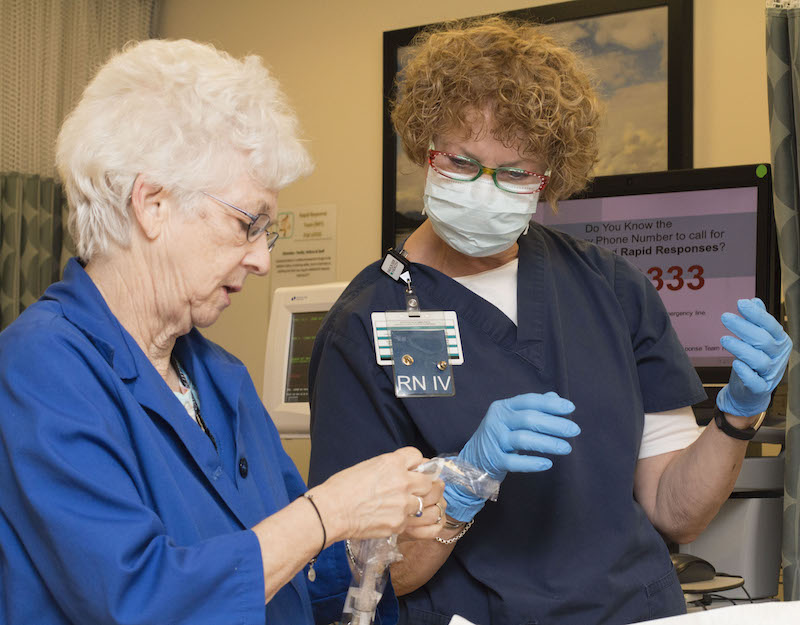 The Infusion Center, located within the new Center for Cancer Care, offers a comfortable patient-centered space. The nursing staff consists of experienced registered nurses that are chemotherapy/immunotherapy certified.
Arriving for Treatment?
Cancer center parking is easily accessible and conveniently located right in front of the building. Visitors are encouraged to drop-off arriving patients underneath the large, covered awning at the front lobby entrance. The Infusion Center is located in the front of the building, to the immediate right, upon entering the facility.
Privacy and Comfort
The center consists of ten treatment bays protected by privacy curtains, and two private infusion rooms. Each treatment bay features large windows to provide for bright, natural lighting. The spacious bays also provide the patients with a comfortable and soothing setting that can easily accommodate any accompanying visitors.
---
Questions? Contact the Infusion Center at 540.316.2550.